August 14, 2008 § 1 Comment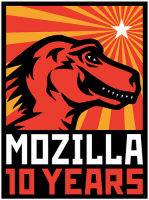 A Mozilla Workshop will be held in Paris on September 20th 2008. The main topic of this workshop is add-ons development, for a technical audience of developers and beginners. I will be talking about security of add-ons. More informations here.
Un Atelier Mozilla se tiendra à Paris le 20 Septembre 2008. On y parlera des divers aspects du développement d'extensions, à l'attention d'un public plutôt technique, composé de développeurs et de débutants. J'y parlerai de sécurité des extensions. Plus d'informations ici.